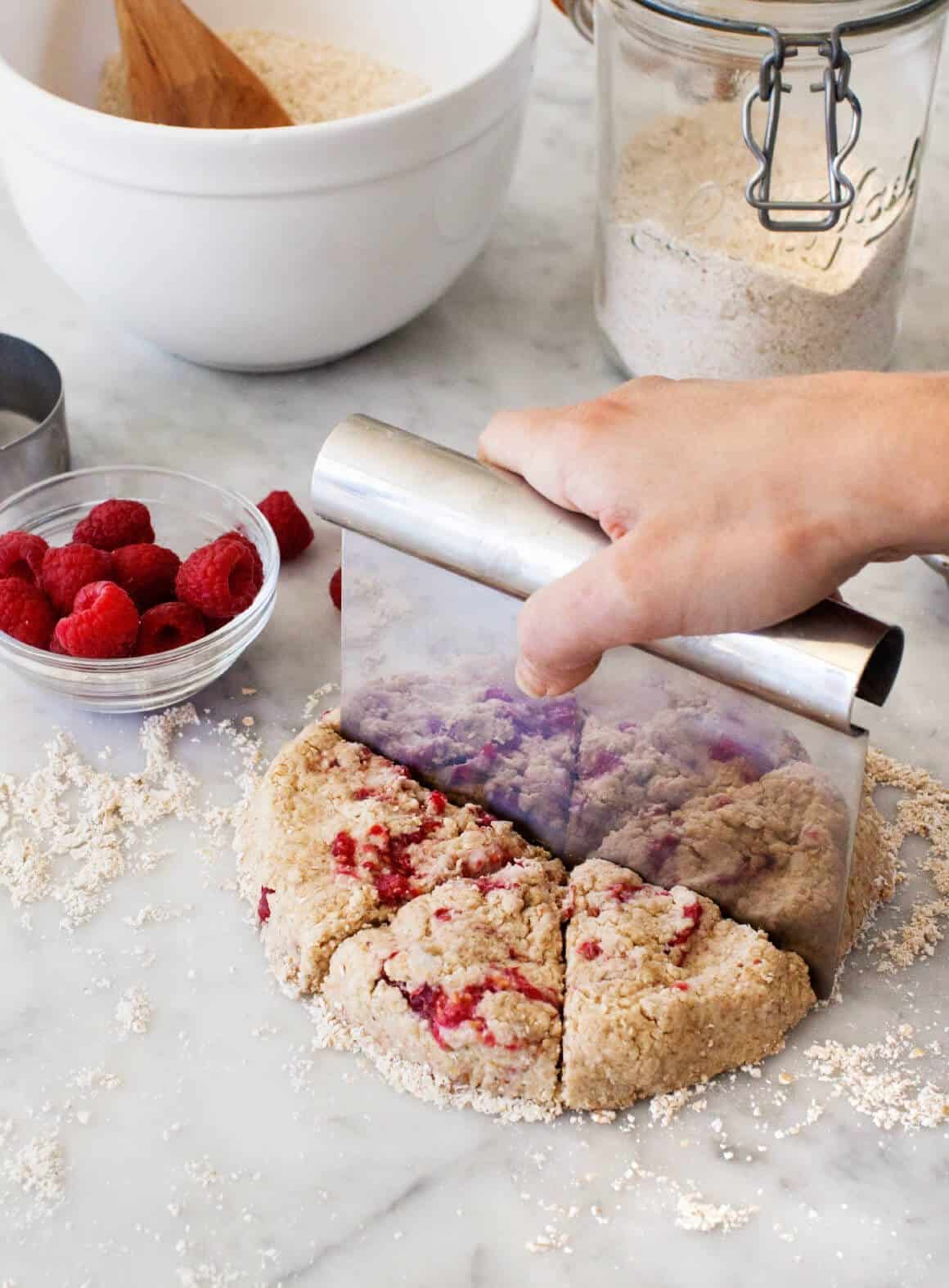 My sweet breakfast kick continues. For over a year, I was on a nonstop savory & spicy breakfast kick (see breakfast tacos, page 30 in the book). Next came the carrot-ey baked goods, and now we're onto these raspberry scones. Or I should say, the royal "we" are on to these scones. Jack loves them too, but my dirty secret is that he only has one or two out of every batch because I hide the extras in the freezer – where I know he will never look (well, until he reads this).
These little treats are vegan and gluten free. Instead of butter and cream, they're made with coconut oil and Almond Breeze. To make them gluten free, I use a combination of oat flour and coconut flour.
Lately, I've been getting a lot of comments asking for more (or, um, any) recipes with coconut flour. It's a funny flour to work with. It's never a 1:1 replacement in baking recipes because it absorbs so much more liquid than any other kind of flour. Luckily, I found it to really help the texture of these scones. They're dense in that way that scones should be, but not dry in that way that scones often are.